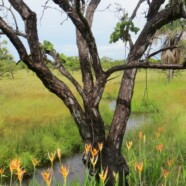 David and I are running through the final country (Venezuela) of our challenge: to run the length of South America for its wildlands and wildlife. One of the ways we are asking for sponsorship is through Do-nation; sponsorship through free, "green", actions.
Every action can help our living planet bloom aswell as spurring us on to run the final miles!
To thank those who support us, we have two more prizes to give; to those who do the most Dos and save the most CO2. Prizes include a Berghaus cap or 20 GBP in vouches and wildlife prints.
So please support us and do a DO and Click here!!!!     THANK YOU!