Welcome to the BigToe Blog! Here you can "sniff" all sorts of juicy facts about South America. You can view the "toe-clippings" about what we´re doing, thinking and seeing as we run through this extraordinary continent. Join us to meet the amazing wildlife, wildplaces and people that live here. Videos, photos, activity ideas, blogs in English and Spanish are all snoozing below, waiting for you to enter into our world………..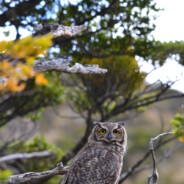 As you skip through the woods, fields or moorland or perhaps view the world from atop of a gnarly oak tree, do you ever wonder….
Where do animals hide during the day….?

Do animals follow paths, even motorways….?

What do they eat…..?
Why not become a WILDLIFE DETECTIVE and start sniffing, watching & feeling for Wild Signs, to find out who has passed by….?
???Look for hair stuck on

(more…)