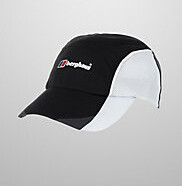 OK – Week ONE prize for pledging a ´DO´at the DoNation.com … a Berghaus Mesh cap, or 20GBP to spend as you like at Berghaus.com!!! Just for making a pledge which costs nothing, and really helps motivate us running more than 10.000km!!! Infact it may even save you money!! Click the link below to be in with a chance to win!
ps. those clicking´Share´on FB also qualify for Week ONE!!
CLICK HERE to get started!