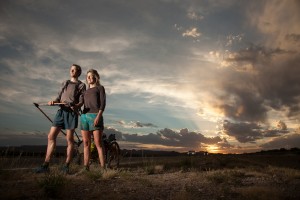 Lovely article in Forbes by Danielle Rossingh:-
David Lowrie was 30 years old and climbing up the ranks as a management consultant at accounting firm Accenture in the City of London.
But increasingly weary of the lifestyle and lack of work-life balance that come with working for a large international company, Lowrie embarked on a radical career change with his partner, Katherine, an ecologist.
Both keen runners, the British couple became the first people to have run the Amazon Basin, clocking up 6,504 miles in a journey that started in freezing temperatures at the southern-most tip of the continent in Cabo Froward on the first day of the 2012 London Olympics and finished 13 months later in the azure-blue waters of the Caribbean Sea in Venezuela.
Now, their record-breaking journey – which was done bare-foot or in barefoot shoes for one-third of the length – has been chronicled by Katherine Lowrie…. click here to read more.