We're sitting in the office of Armonía (our Bolivian bird & wildlife charity). We're tapping articles, uploading photos, compiling school presentations and catching up on all the tasks we dream about doing as we run.
We always plan to achieve so much after the daily 20 mile slog, but after finding a home for the night hidden from the road under a tree, after rigging up our mosquito net or the hammocks, cooking and noting the day's birds, mammal and road-kill sightings, we usually fall into a heap and wish sleep would never-end!
But the difference about today, is that we have a new "colleague". His nose is long and shiny,
his ankles are perfectly slim,his eye is bright and yellow and his bottom has extended into a tail…?! He is in fact a mockingbird, or to introduce him properly , " a White-banded Mockingbird".
I can work within a 10 cm of his nose. He's almost oblivious to me as his tapping at the glass door accelerates into frenzied hammering. Occasionally he snaps at a passing fly, but his chief preoccupation is the wretched male who is staring back at him, stabbing his feet against the window and arching his wings in battle.
Of course our mockingbird, as for many other birds, believes his reflection is a competitor. Even though he is a migrant and far away from his usual home in the baking interior of Argentina where we saw him last.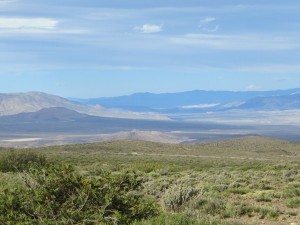 At home, defending his territory is a daily duty, for feeding and reproductive rights. For humans this battle of the birds is of course an awesome orchestra and for us, running through the huge plains of Argentina, the wizardry of the white-banded mockingbird's meliferous song set springs into our morning's steps.