Welcome to the BigToe Blog! Here you can "sniff" all sorts of juicy facts about South America. You can view the "toe-clippings" about what we´re doing, thinking and seeing as we run through this extraordinary continent. Join us to meet the amazing wildlife, wildplaces and people that live here. Videos, photos, activity ideas, blogs in English and Spanish are all snoozing below, waiting for you to enter into our world………..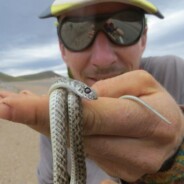 Question from six year old Tommy of Dulverton Somerset, UK.
Thank you for asking Tommy! You´ve asked a very popular question. Lots of people are interested in snakes and the species (types) we are seeing. So here goes……..!
The Answer: NO & YES+ VIDEO BELOW!!!
Snakes are fascinating and we both love (more…)