You can click on posts to read more, and

click here to subscribe

to our occassional newsletter from the road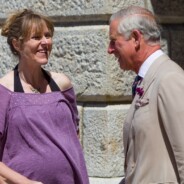 I wrote a letter, sitting on the bank of a stream, my back nestled in the buttress roots of a spiralling Bolivian rainforest tree. Enormous plate-sized, electric-blue, morpho-butterflies wafted over my hand. Beads of sweat formed rivulets down my back and tiny fish darted past my toes.
The letter was to HRH Prince Charles about our expedition and how meeting him, a staunch advocate and conservationist of our natural world, would give us a tremendous boost during the many hot, sweaty, insect-infested miles that lay ahead.
Miraculously he wrote back saying,
"I am hugely impressed (more…)