It's not everyday you get a nod from a personal hero…. today just that happened. The Transglobe Expedition Trust have given us a grant towards running the logistics of the 5000 Mile Project and we are elated!
One of the first books I ever read properly was "Living Dangerously" by Ranulph Feinnes, whose Trangslobe expedition of '79-'82 is the primogenitor of this the Transglobe Expedition Trust. The former SAS man himself, the only man to have been to both poles, the summit of everest and trimmed off his own frostbitten fingers, is the President. The book, and his future books, have often caught me dreaming, and I wonder how much they could have had to do with our own little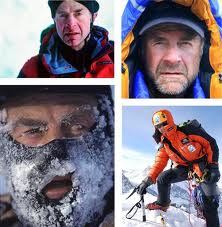 adventure now?
Either way its a major compliment to have been granted an award from the team at Transglobe Expedition Trust, and it will add that extra spring in our step as the long days of running though oppresive Amazonian humidity and fierce Patagonian winds take their toll.. .. ..
                                                                            Thank you!!
And to finish, what did royalty have to say of the Transglobe Expedition?



"Mad but marvellous"

HRH Prince Charles, Expedition Patron.