To celebrate world book day I have read a couple of extracts from my book "Running South America with my Husband and other Animals'. I am also giving away two signed and dedicated copies of the book to anyone who signs up to our mailing list and/ or can share my competition post on twitter / facebook. Closing date 30th April.
The book chronicles David and my world first run for wildlife and wilderness. It's packed full of wildlife and shares the stories of the people who are saving South America's natural treasures. Including the late Doug Tompkins and his wife Kris McDivitt Tompkins who have restored vast tracts of South America for wildlife, rewilding at an enormous scale and returning species such as puma, jaguar and huemul to their native habitat.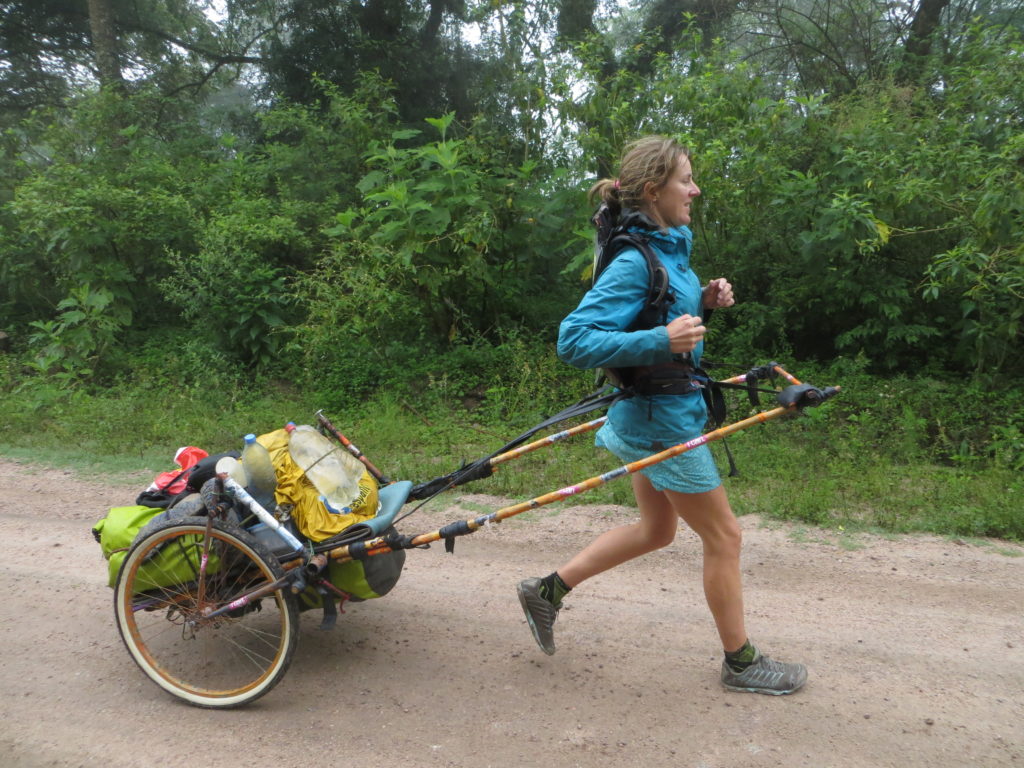 David and I ran 1/3 of the run barefoot or in barefoot shoes. We learned the new 'minimalist' technique a couple of months before the expedition and have never looked back. Running allowed us to slip under the skin of South America's extraordinary landscapes. Whether parrots, anteaters, armadillos or tarantulas: running provided surprise encounters with animals that many South Americans haven't even seen.
Running also unlocked doors. People shared their food, homes, ideas and thoughts. Now we have to repay the debt, even if it is to folk on the other side of the world…
Other running and wildlife books that have inspired me recently include:
Richard Askwith, Feet in the Clouds Fantastic book about the fell running legends of the Lake District and Richard's own incredible quest to conquer the Bob Graham round.
Scott Jurek, Eat and Run Extraordinary ultra runner who runs on plant-based fuel.
Benedict Macdonald, Rebirding; George Monbiot, Feral, Isabella Tree, Wilding and BTO's Red Sixty Seven which I have written about here.
You can buy a signed and dedicated copy of Running South America here, also at all good shops/online.
For reviews please see here & please write one if you enjoyed reading it!