Now then… just what you've been twitching for… here is the first month's wildlife list!
It includes all the species of weird and wonderful wildlife we have seen whilst running.  After all, these are the true celebrates of the 5000mileproject and for whom we started this expedition for in the first place!
The list begins on 28 July 2012, Cabo Froward, Chile. Think ice, snow, rugged mountains, southern beech woods and the Magellan Straits… to 28 August 2012; on the road to El Chalten, windswept, low, rolling, over-grazed, icy Argentine pampas (see photo at the end of the list).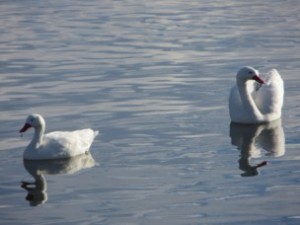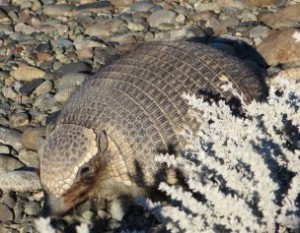 Birds appear at the top of the list, mammals at the bottom. We haven't spotted any amphibians or reptiles yet. I'm  not sure they would get on well with the "freezer" conditions we're currently enjoying!
For methods check out our Mega Transect page.
Species English Name
white-tufted grebe
giant petrel
black-browed albatross
Neotropic cormorant
rock cormorant
imperial cormorant
Darwin's rhea
black-faced ibis
Chilean flamingo
coscoroba swan
black-necked swan
kelp goose
ashy-headed goose
upland goose
flightless steamer-duck
flying steamer-duck
spectacled duck
crested duck
speckled teal
chiloe wigeon
Andean condor
black-chested buzzard eagle
Chilean hawk
cinereous harrier
variable hawk
rufous-tailed hawk
southern caracara
chimango caracara
American kestrel
aplomado falcon
red-gartered coot
tawny-throated dotterel
blackish oystercatcher
Magellanic oystercatcher
least seedsnipe
kelp gull
rock dove
Austral parakeet
Austral pygmy owl
Magellanic woodpecker
Chilean flicker
dark-bellied cinclodes
thorn-tailed rayadito
fire-eyed diucon
Austral thrush
correndera pipit
Austral blackbird
long-tailed meadowlark
Patagonian sierra-finch
grey-hooded sierra-finch
rufous-collared sparrow
house sparrow
black-chinned siskin
culpeo- patagonian red fox
South American grey fox
puma
guanaco
European hare
European rabbit
Humbolt hog-nosed skunk
South American sealion
marine otter
Peale's dolphin
Chilean dolphin
Huemul deer
Patagonian armadillo- piche